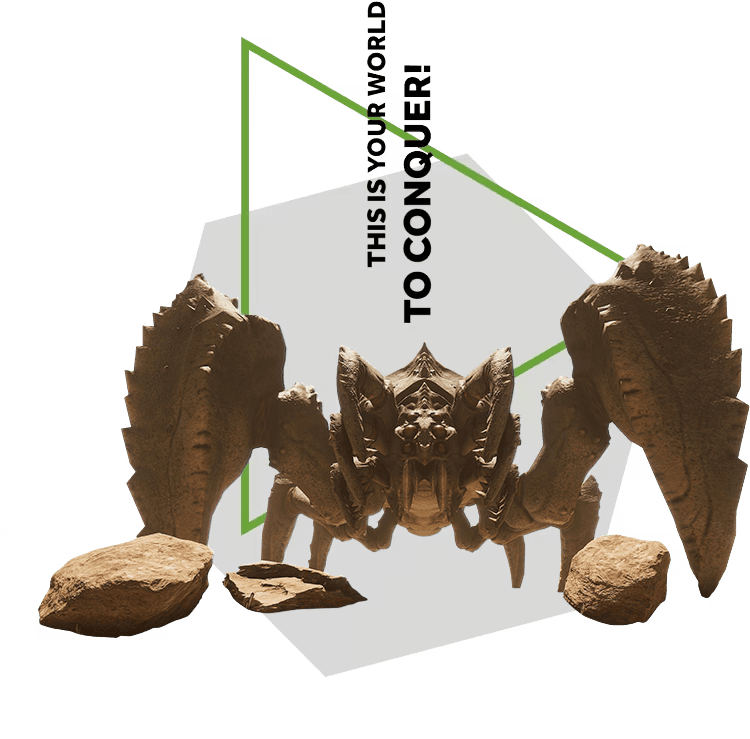 An immersive crossover of FPS and RTS, each true to its respective genre.
An immersive crossover of FPS and RTS, each true to its respective genre.
Silica is a crossover of FPS and RTS where up to 3 factions battle for control over the planet of Baltarus. Lead from above as Commander, or experience the action first-hand, either alone or with friends. Join one of two human armies, or hunt them down as the territorial aliens.
Silica takes place in the scorching deserts of Baltarus, an exoplanet located thousands of light-years from Earth. Lead your faction to victory in Strategy, the flagship game mode. Harvest the Balterium hidden in the sands or defend Baltarus from the invading humans as an insect-like alien.
Discover insights!
face off against
humans
or
aliens
alike
wage war
on the vast deserts
baltarus
Join Bohemia Incubator!
Interested in joining Bohemia Incubator?
When sharing your project with us, we kindly ask you to provide us with the information listed below:
An elevator pitch deck in a PDF format, that includes a detailed description of the mechanics, current and planned features, as well as the overall scope of your game.
Include as much of information about your team as possible, e.g. amount of developers working on the project and their previous experience.
Should you require any financial support from our side, please include a detailed financial breakdown.
Working prototype or a vertical slice is a must.
Development milestone roadmap.
Any other relevant information that you see fit.
Check our FAQ to make sure you qualify, then let us know all about your masterpiece in the making.